Secure transaction
pay via PayPal, Apple Pay, Google Pay
QUICK DELIVERY
we ship within 24 hrs
FREE DELIVERY
when you spend £30
SUBSCRIBE & SAVE
5% on tea and matcha
MOYA MATCHA CEREMONIAL SET NIKKO
Moya Matcha Ceremonial Set Nikko is a perfect set for all adepts of tea and the traditional Japanese matcha tea ceremony also called "The Way of Tea". It's also a great gift for those who are just starting their matcha journey. The Nikko Moya Matcha Ceremonial Set includes Moya Matcha Premium 30g or Moya Matcha Traditional 30g and the following accessories:
MATCHAWAN NIKKO
Nikko matchawan is a handcrafted bowl destined for drinking matcha, made of stoneware clay on a rustic pottery wheel. Matchawan is a tool for Chanoyu – the ritual tea ceremony – of a centuries-old tradition. It is particularly recommended for matcha preparation and consumption. Its tall vertical walls and broad bottom facilitate the process of combining matcha powder with water and help to quickly obtain foam on the surface. It can be done with the use of a chasen – matcha bamboo whisk, or a milk frother. It is important to remember that the temperature of the liquid, in which one decides to prepare one's matcha, should not exceed 80°C. Nikko matcha bowl was created as a part of a limited edition designed for MOYA by Spiek studio, founded by Karolina Byczkowska in 2013. It's extremely lightweight and contoured in a way, which makes it perfect also for the owners of slightly smaller palms.
Please remember to use water not exceeding 80 °C temperature to preserve all the matcha properties.
Volume: 400ml Height: 7,5cm Diameter: 11,5cm. Dimension may vary to a small degree. Country of origin: Poland. Dishwasher safe.
As this is a handcrafted product, dimension and appearance may vary slightly.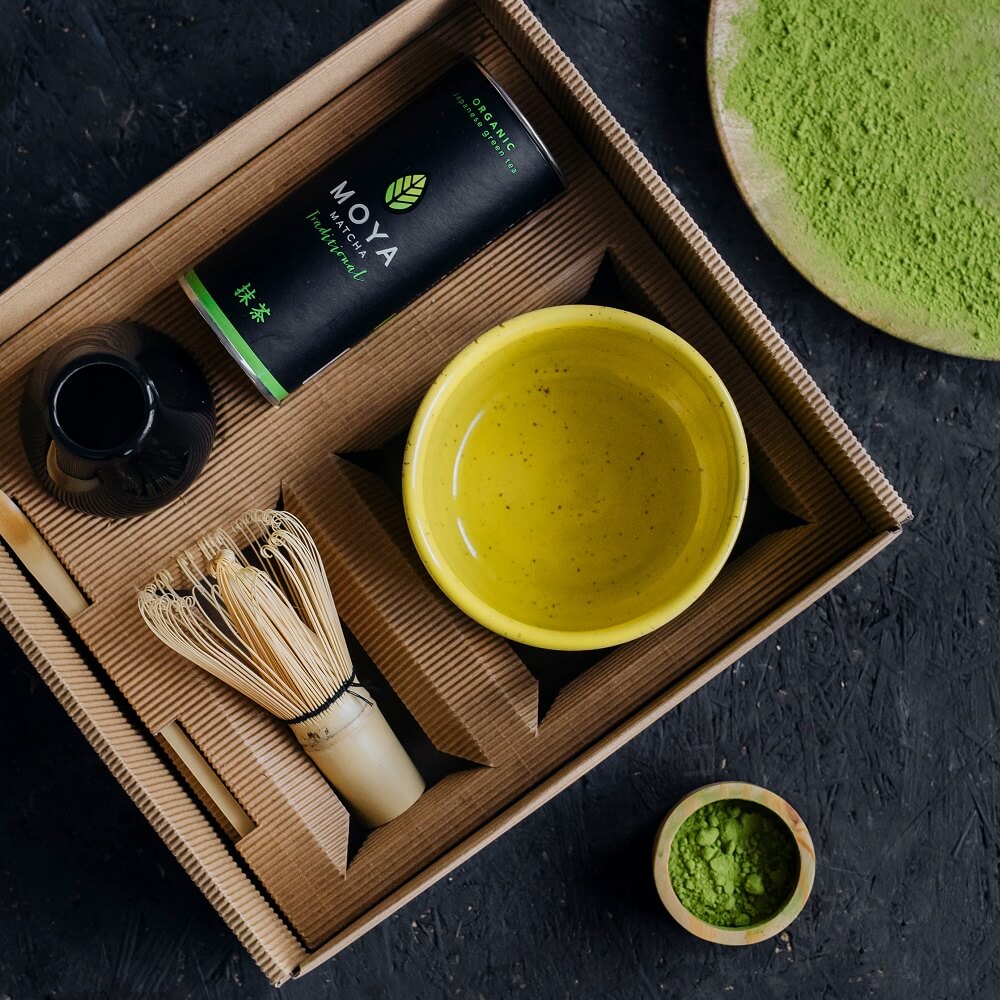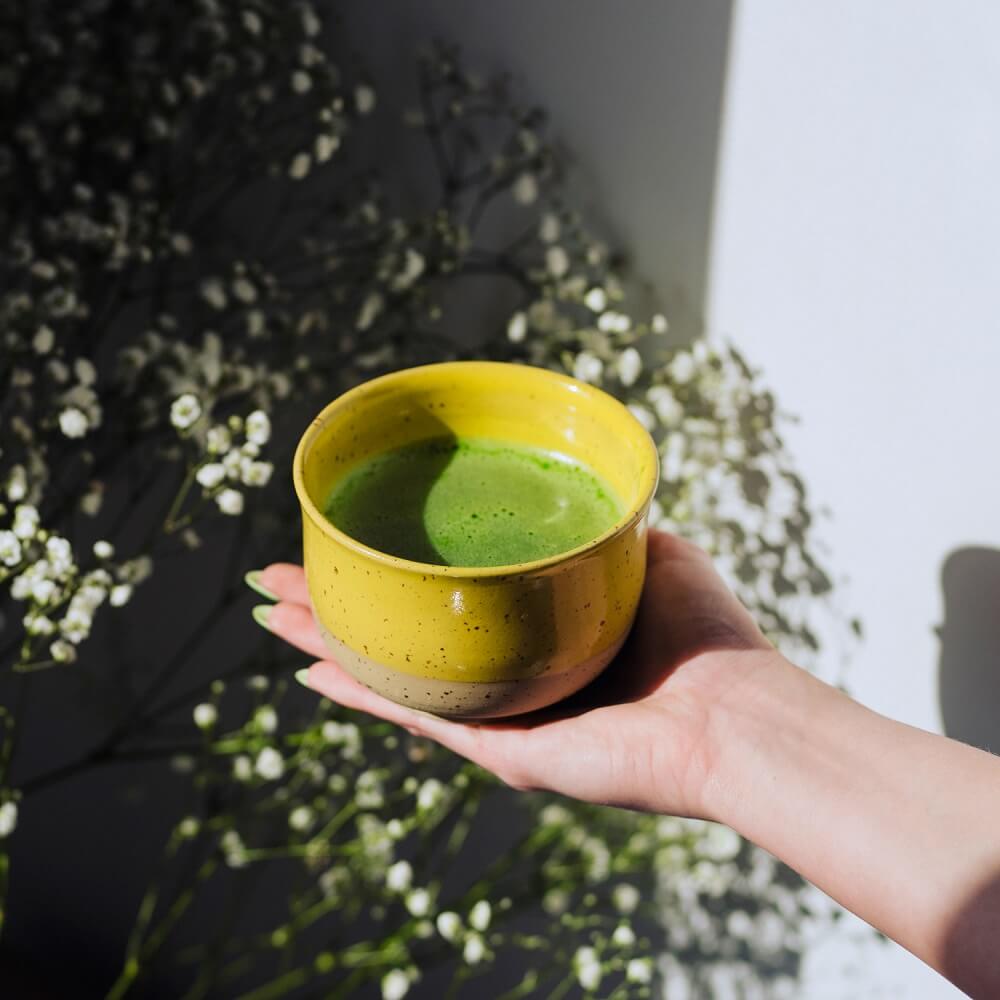 MATCHA BAMBOO WHISK CHASEN
Traditional bamboo whisk or "chasen" is an indispensable tool of the Japanese matcha tea ceremony. The fine, handmade prongs are carved out in a single piece of bamboo. When using a chasen to whisk matcha it is best to keep a loose and relaxed wrist and make rapid zigzag motions in the shape of letter "W" or "M" – this helps to give matcha the ideal frothy texture.
WHISK HOLDER NAOSHI
The traditional matcha whisk holder is not only a beautiful element of the traditional Japanese matcha tea set. It is a very practical tool that helps your chasen dry faster and maintain its shape and durability.
Material: porcelain. Size: 7cm (height) x 6cm (diameter). Color: Onyx black. Dishwasher safe.
MATCHA BAMBOO SPOON CHASHAKU
Chashaku is the traditional Japanese spoon for serving matcha and an integral part of the matcha tea ceremony. The curved portion of the spoon is used to scoop a small portion of tea  and place in a bowl (matchawan).  The mixture is then whisked to uniform consistency using a bamboo whisk (chasen).  The amount of matcha served depends on individual preference.  The thin tea or "usucha" is prepared with one or two chashaku of matcha and approximately 100ml of water.
Material: Bamboo. Length: 18cm. Not dishwasher safe.