Secure transaction
pay via PayPal, Apple Pay, Google Pay
QUICK DELIVERY
we ship within 24 hrs
FREE DELIVERY
when you spend £30
SUBSCRIBE & SAVE
5% on tea and matcha
CERAMIC MATCHAWAN KEKI
The Kēki matchawan is a traditional cup for preparing and drinking matcha. Its uniqueness comes from its matt finish in the shade of coffee and cream. The contrast of colours between the light interior and dark exterior makes drinking from it a very special experience. The shape is inspired by traditional Japanese teaware. The wide bottom of the cup is perfect for preparing matcha with a chasen ‒ a bamboo whisk used traditionally in the Japanese tea ceremony.
The matchawan was hand-crafted by a local pottery business in United Kingdom. 10 years ago Natasha, the pottery artist changed her career and followed her dreams, finding the fulfillment in creating ceramic products. Her passion, effort and attention to detail attracted local shops, cafes and yoga studios. Natasha's work has been recognised by international magazines such as Elle Decorations and was showcased in a vegan cooking handbook.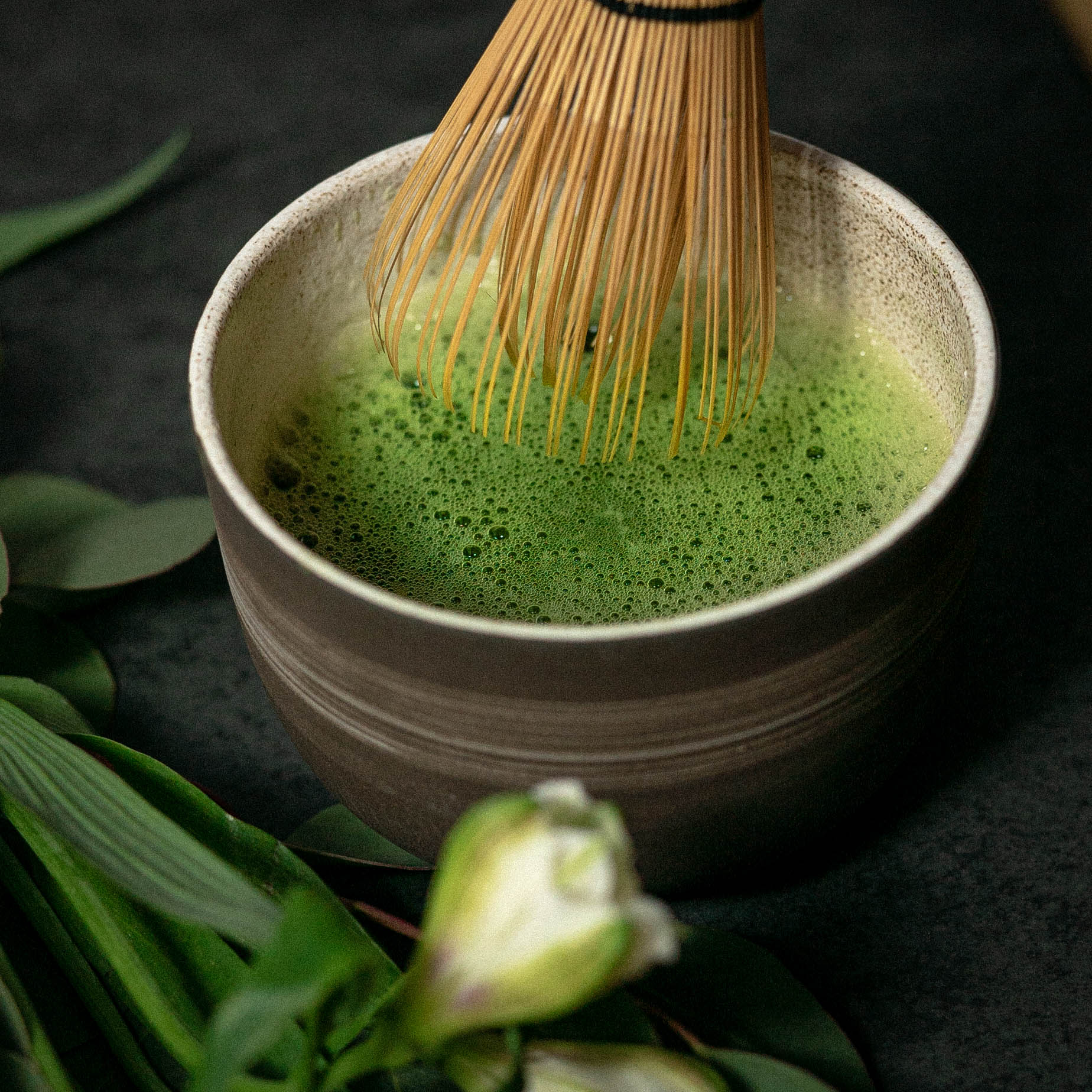 | | |
| --- | --- |
| | The traditional way to prepare matcha comes from the Japanese Tea Ceremony. It involves using a matcha bowl, a bamboo whisk- chasen and a bamboo spoon- chashaku. Place 2 chashaku spoons of matcha (1,5g) in a matcha bowl and pour 100ml of hot water (80 °C). Chasen in hand, vigorously whisk your matcha from the wrist in m-shaped, not circular, motion. In about 20 seconds your bowl should be filled with a perfect jade-green foam. You can add more water now if you like your matcha to be less strong. |
Watch how Hitomi Saito, cofounder of Moya Matcha, prepares perfect matcha.