Secure transaction
pay via PayPal, Apple Pay, Google Pay
QUICK DELIVERY
we ship within 24 hrs
FREE DELIVERY
when you spend £30
SUBSCRIBE & SAVE
5% on tea and matcha
CERAMIC MATCHAWAN HARU
Matchawan Haru is a handcrafted matcha bowl from fireclay with glaze finishing. It is shaped according to centuries' old Japanese tradition from Kyoto adapted by a small ceramic studio in Cracow in collaboration with Moya Matcha. Each piece of stoneware is unique with its own natural and subtle variation. It is fired at very high temperature providing safety and durability.
Matchawan is the traditional bowl used in the Japanese tea ceremony and makes matcha preparation very easy. When whisking matcha with a bamboo whisk (chasen) the tall vertical walls of the matchawan help to prevent the water from spilling. The broad bottom of the bowl makes it easy to whisk the powder smoothly inside and quickly obtain the perfect froth on the surface. Please remember to use water not exceeding 80 °C temperature to preserve all the matcha properties.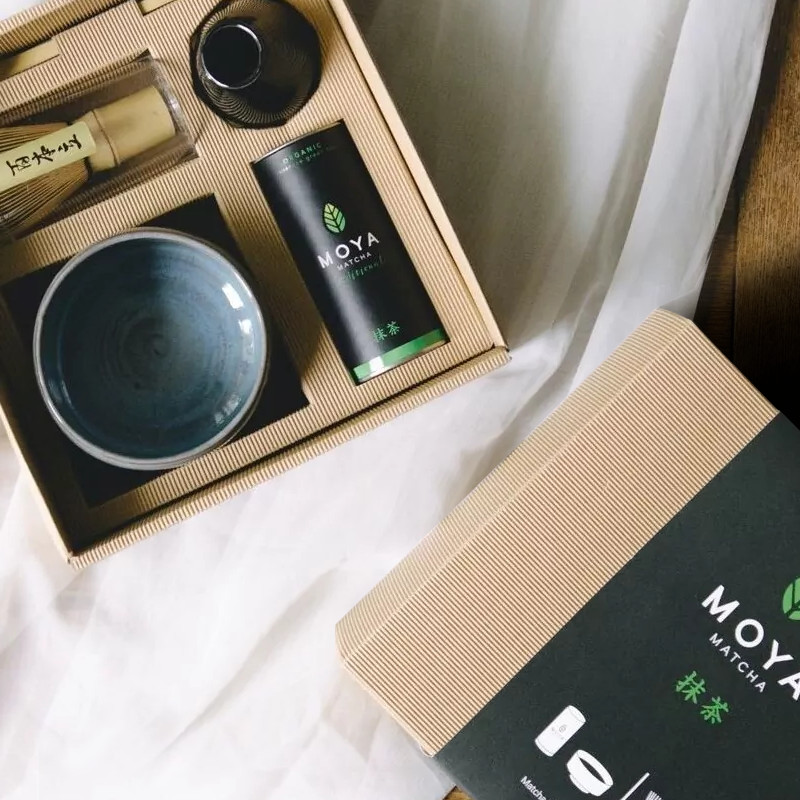 | | |
| --- | --- |
| | The traditional way to prepare matcha comes from the Japanese Tea Ceremony. It involves using a matcha bowl, a bamboo whisk- chasen and a bamboo spoon- chashaku. Place 2 chashaku spoons of matcha (1,5g) in a matcha bowl and pour 100ml of hot water (80 °C). Chasen in hand, vigorously whisk your matcha from the wrist in m-shaped, not circular, motion. In about 20 seconds your bowl should be filled with a perfect jade-green foam. You can add more water now if you like your matcha to be less strong. |
Watch how Hitomi Saito, cofounder of Moya Matcha, prepares perfect matcha.