Vanilla matcha iced latte
1 heaping teaspoon (4 g) of Moya Matcha Daily 

 

200 ml milk, regular or plant-based

 

vanilla syrup to taste

 

Ice cubes – the more, the better!

 
To prepare your matcha vanilla iced latte, fill a tall glass with ice cubes. Try to fit in as much as you can! Pour in your milk of choice, until the glass is three quarters full. Add vanilla syrup (2 tablespoons is our recommended amount, but you can add more if you like sweeter and stronger vanilla flavour). In a separate bowl, using your bamboo whisk chasen, or a simple milk frother, mix matcha with a small amount of water. Slowly add this green "espresso" to the glass with ice and milk. Mix everything well before serving. If you're feeling festive, garnish it all with whipped cream and sprinkle more matcha on top. Enjoy! Itadakimasu!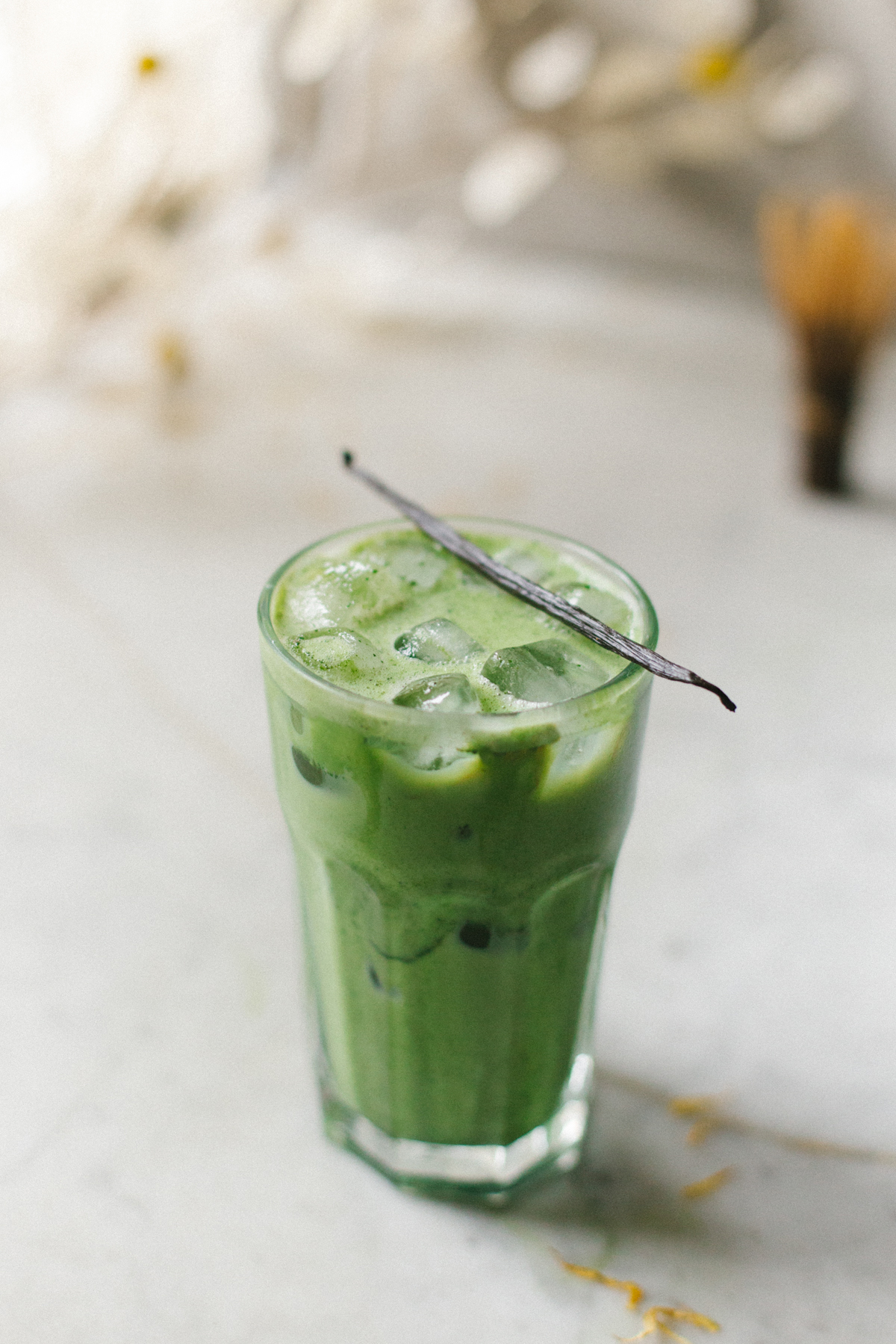 Homemade vanilla syrup
400 ml water

 

250 g caster sugar

150 g demerara sugar

2 vanilla pods

2 Tbsp cognac or brandy

 
Place water and both sugars in a pot. Scrape the seeds out of the split vanilla pods, and place all in the pot as well. Bring to the boil, and then cook on low heat for 5-10 minutes. Stir it every now and then to prevent burning. When all sugar is dissolved, remove from the heat and leave to cool. Mix in the cognac or brandy and strain the syrup intoo a clean jar or bottle. Store in the fridge.