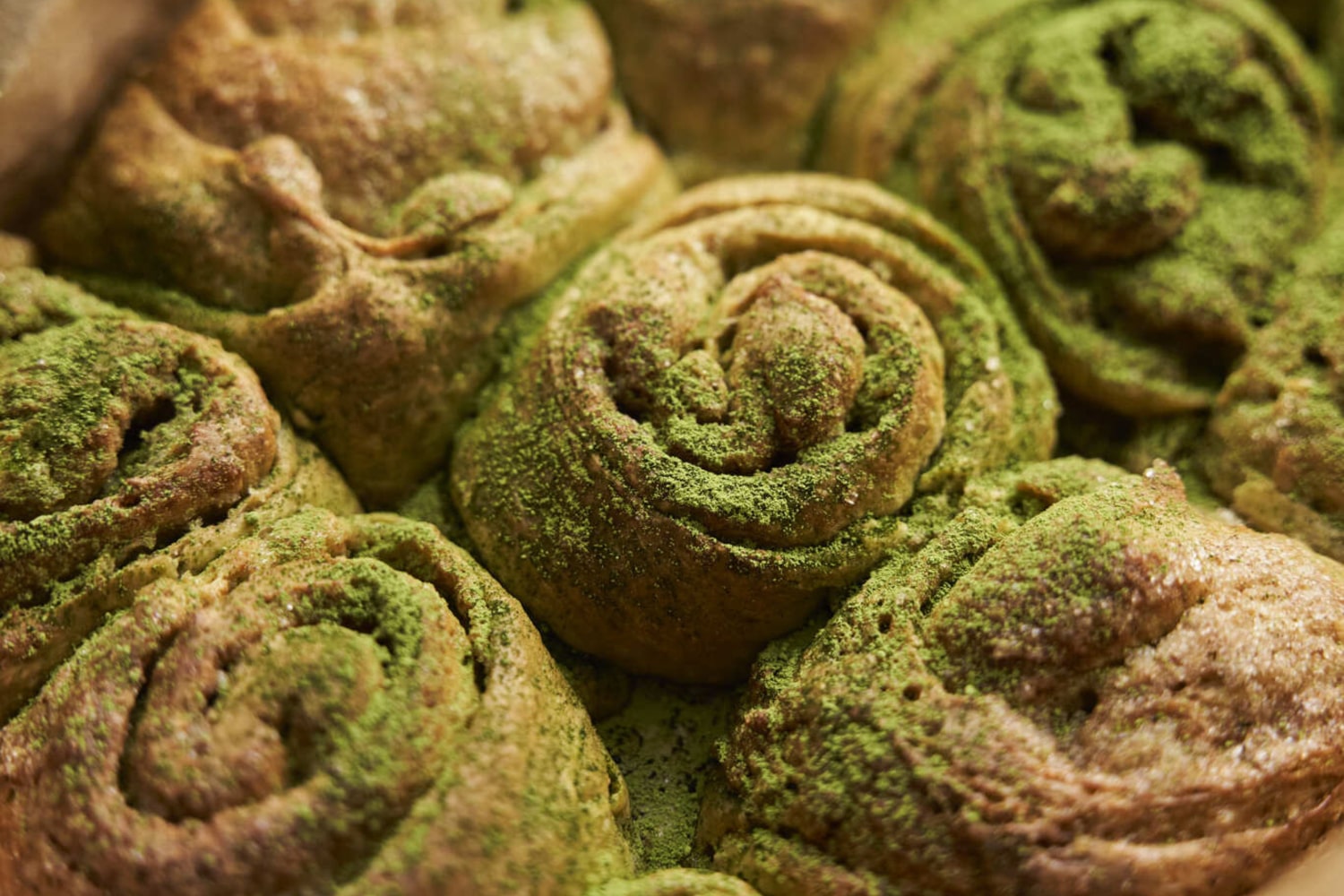 Indulge in these matcha-infused cinnamon rolls, undoubtedly among the tastiest ones you've ever experienced! Soft, pillowy, generously filled with cinnamon, and entirely plant-based. Naturally, also enhanced with the finest organic matcha. 😉 This recipe is absolutely perfect for cozy autumn nights! We are confident that this autumnal delight will tempt even those who don't typically embrace the fall season. 😉 Give this recipe a try in your own kitchen and fill the space with the magic smell of cinnamon. We assure you, you'll quickly fall in love with these vegan matcha cinnamon rolls.
Ingredients for dough
200ml plant-based milk at 30℃

10g sugar

300g room-temperature plant-based butter or margarine

300g flour

6g dry yeast
Ingredients for filling
50g room-temperature margarine

200g sugar

5g ground cinnamon
Instructions
Preheat your oven to 160℃. Blend the dry components (flour, sugar, yeast, and matcha) in a mixing bowl, Then, add plant-based milk to 30 degrees Celsius and the room-temperature oil of choice. Knead the dough and ideally shape it into a ball. Let it rest for 30 minutes covered with a damp cloth. After that, start rolling out the dough on a floured surface, and try to achieve a thin layer. Proceed to spread margarine over the dough surface using a spatula. Combine sugar with cinnamon, then generously sprinkle the dough coated with margarine, with this mix. Gently roll the dough into a log and next cut it into smaller buns. For baking choose a deep baking tray or cake pan, pre-lined with parchment paper. Bake in the oven for 20 minutes, using the top-bottom heating function.
Enjoy! Itadakimasu!