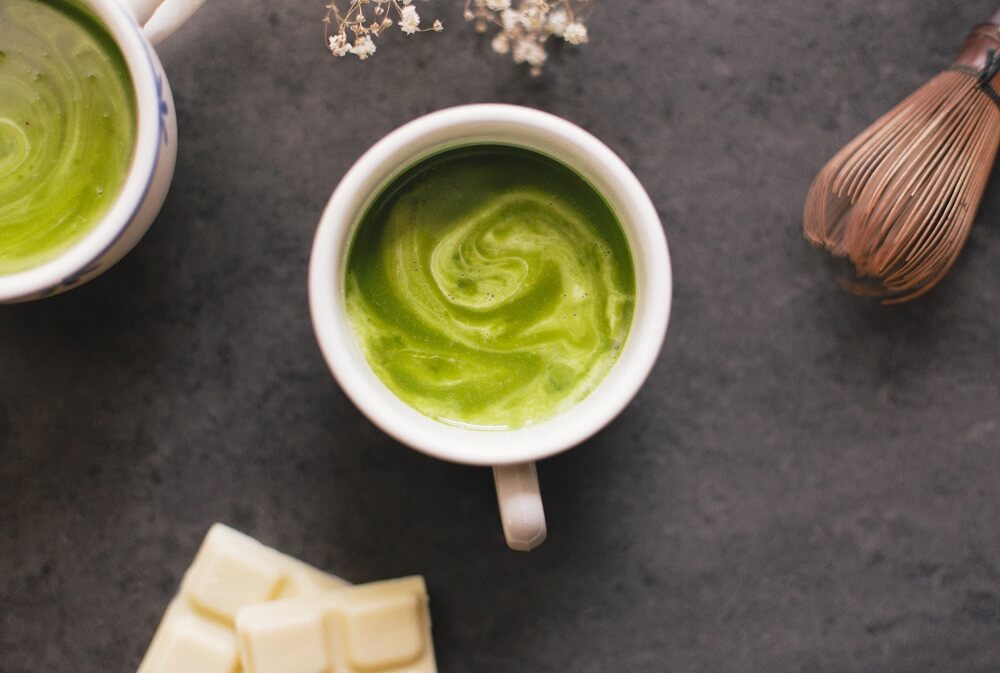 In winter hot chocolate is perfect for warming up. To combine delicious taste of white chocolate with Matcha benefits, prepare hot white chocolate with Matcha according to our recipe!
Matcha hot white chocolate
serves 2
Ingredients:
1 heaping teaspoon Moya Matcha Traditional or Daily
100 g best quality white chocolate
1-1½ cup milk + a little bit to mix with matcha
a splash of cream for each serving
Recipe:
Break the chocolate into pieces and put them in a small pot along with milk (you can add less and then adjust the thickness to your liking). Cook slowly over the smallest heat until the chocolate melts completely. In the meantime, use your chasen to mix matcha with a small amount of milk, making a green "espresso".  When the hot chocolate mixture is hot and smooth, take it off the heat, add matcha and mix well. Put in two cups, topping each serving with a splash of cream.