Marbled matcha cake
Serves 8
Time:
30 min + 50 min in the oven
Ingredients for the cake:
1 cup plus 2 tbsp butter at room temperature
2 cups confectioner's sugar
6 eggs
1/4 cup plus 1 tbsp milk
1tsp vanilla paste
2 and 1/4 cups all-purpose flour, sifted
2 tsp baking powder, sifted
1 tbsp Moya Matcha Daily plus more for dusting
Ingredients for the glaze:
80g white chocolate chopped
2 tsp Moya Matcha Daily
6 tsp water
1/2 cup confectioner's sugar sieved
2 tbsp heavy cream, hot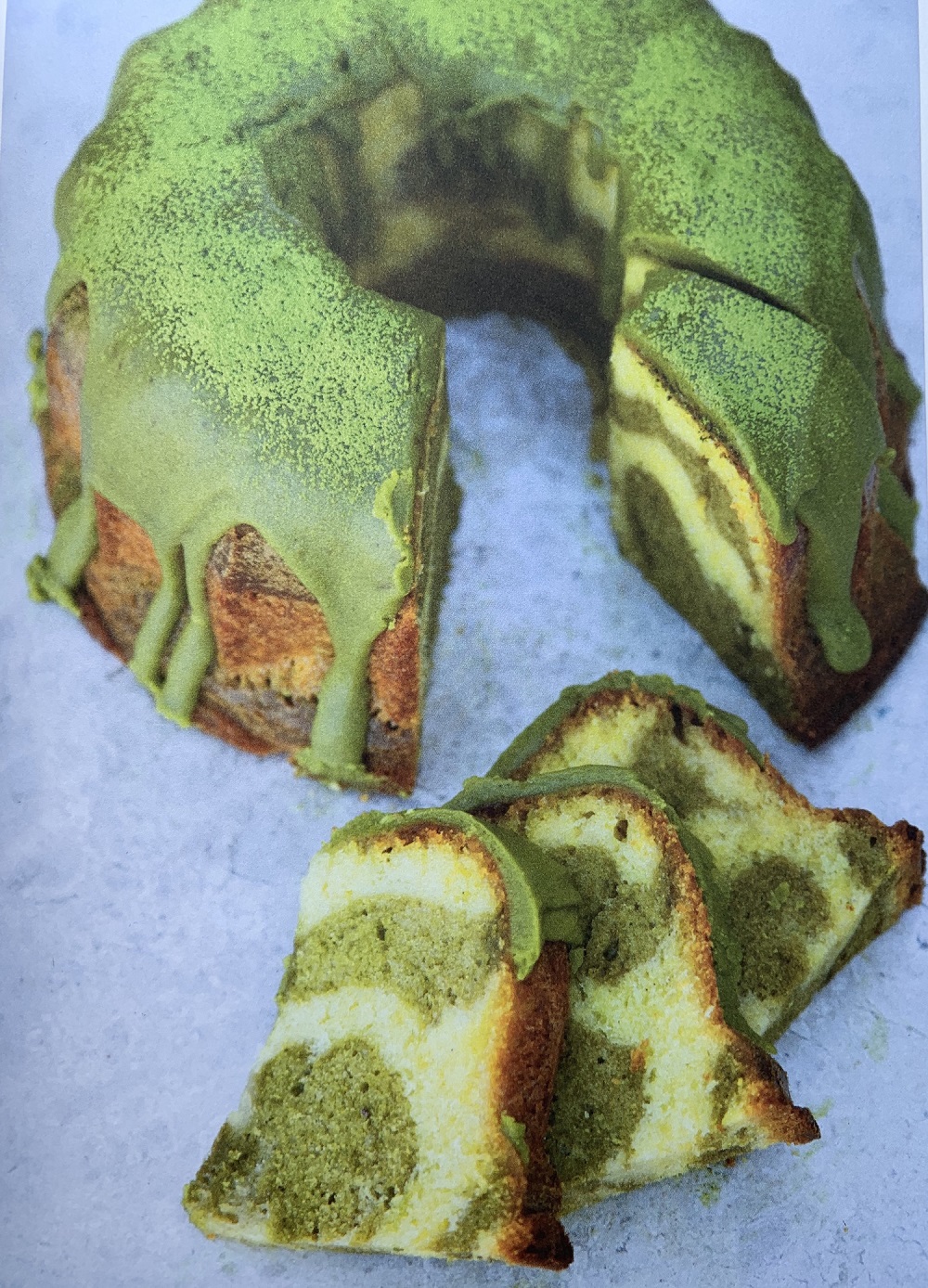 Recipe:
To make the cake: preheat the oven to 180C. Lightly spray a silicone Bundt pan with nonstick cooking spray, or butter and flour a cake pan or a 20cm x 10 cm loaf pan.

Using an electric mixer, cream the butter with the confectioner's sugar until light and fluffy. Add the eggs, 1 at a time, beating well after each addition. Mix in 1/4 cup milk and the vanilla. Fold in the sifted flour and baking powder.

Pour half of the batter into a separate bowl to make 2 equal portions. Stir the matcha into the remaining 1 tbsp milk until no lumps remain. Mix the matcha paste into the batter in one of the bowls.

Ladle a few spoonfuls of the vanilla batter into the bottom of the prepared pan. Ladle a few spoonfuls of the matcha batter over top. Continue alternating until all the vanilla and matcha batter have been used. Drag a chopstick through the batter, swirling to create a marbled effect. 

Bake for 50 minutes or until a tester inserted in the center comes out clean. 

Let cool in the pan for 15 minutes before inverting onto a wire rack and removing the pan. 

To make the glaze: Melt the chocolate in a small heatproof bowl over a saucepan of simmering water, making sure the bowl doesn't touch the water.

Stir the matcha with the water until no lumps remain. Add the matcha mixture and sieved confectioner's sugar to the melted chocolate. Heat stirring until the sugar is dissolved and the mixture is smooth. Mix in the hot cream. Pour the glaze over the cooled cake, letting it drip down the side. Dust with matcha.