Secure transaction
pay via PayPal, Apple Pay, Google Pay
QUICK DELIVERY
we ship within 24 hrs
FREE DELIVERY
when you spend £30
SUBSCRIBE & SAVE
5% on tea and matcha
MOYA LEAF TEA SET
This set of highest quality Japanese leaf green tea is a perfect introduction to the world of Japanese green tea. Sencha, genmaicha and hojicha are all precious leaf teas and each posses a unique and distinct taste. Sencha is the most popular green tea in Japan. Hojicha is made by roasting green tea leaves, a process which is a Japanese invention and makes hojicha's flavour stand out from all other green teas. Genmaicha, on the other hand, is composed from green tea leaves and roasted rice: a combination that was born sometime during 15th century in Japan.
ORGANIC MOYA GENMAICHA
A traditional blend of sencha green tea and grains of roasted popped brown rice. When steeped, it produces a refreshing, butter-sweet flavor, nutty aroma and a light yellow hue. Genmaicha is know to help the digestive system and is traditionally consumed with meals. Moya Genmaicha is cultivated on small, family-owned organic farms on Kyushu Island, the southernmost tea producing region in Japan.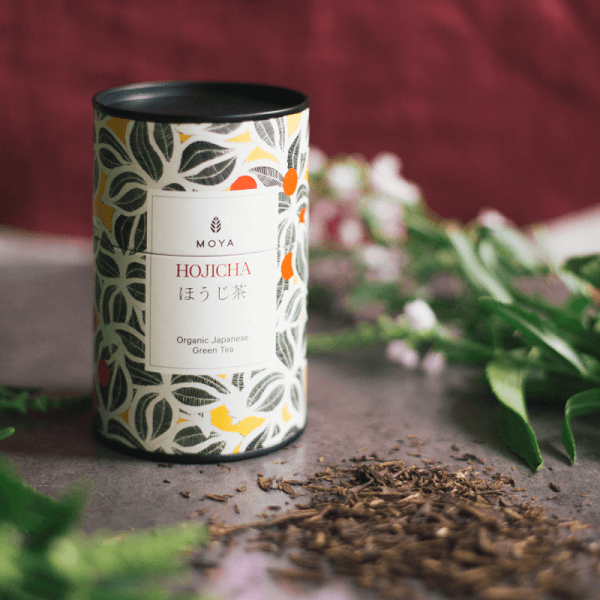 ORGANIC MOYA SENCHA NO. 21
Sweet and invigorating organic green tea with a grassy and slightly salty flavour. It is the most popular tea in Japan and a perfect gentle introduction to the joys of green teas. When infused, Sencha No. 21 gives a full-bodied flavour and a greenish golden colour. Sencha makes a perfect morning tea.
ORGANIC MOYA HOJICHA
A Japanese invention, hojicha is made by roasting sencha green tea leaves. When grilled, the tea leaves take on a crimson brown colour and a unique woody aroma. The roasting process lowers hojicha's caffeine content which makes it one of the preferred teas in the macrobiotic diet and a perfect evening tea.