Out of stock
Notify me when the product is available
Traditional bowl for preparing and drinking matcha tea.
VOLUME: 350 ml,
HEIGHT: 7 – 8 cm,
DIAMETER: 11 – 12 cm.
COUNTRY OF ORIGIN: Japan
As this is a handcrafted product, dimension and colour may vary slightly. Dishwasher safe.
Secure transaction
pay via PayPal, Apple Pay, Google Pay
QUICK DELIVERY
we ship within 24 hrs
FREE DELIVERY
when you spend £30
SUBSCRIBE & SAVE
5% on tea and matcha
CERAMIC MATCHAWAN AKIRO 
Matchawan Akiro serves as a charming example of the art of ceramics from the very heart of Japan. Made in an accordance to centuries-old traditional formula, out of naturally resistant potter's clay covered with pearly enamel, it constitutes a unique symbol of traditional Japanese tea ceremony. Akiro will surely be a startling addition to every kitchen. Its uneven colour and natural 'fractures' on the enamel bring to mind precious unpolished gemstones.
Matchawan Akiro was produced in Toki – a Japanese city located in the Gifo prefecture on the Honsiu Island. Its origin constitutes a guarantee of quality and conformity to the centuries-old tradition of the production of Japanese ceramics destined for tea ceremony. Matchawan is the most convenient vessel destined for matcha preparation, constituting an important element of traditional tea ceremony. The vertical walls and wide bottom allow one to easily blend matcha powder with water and quickly obtain the foam on the surface of the matcha drink.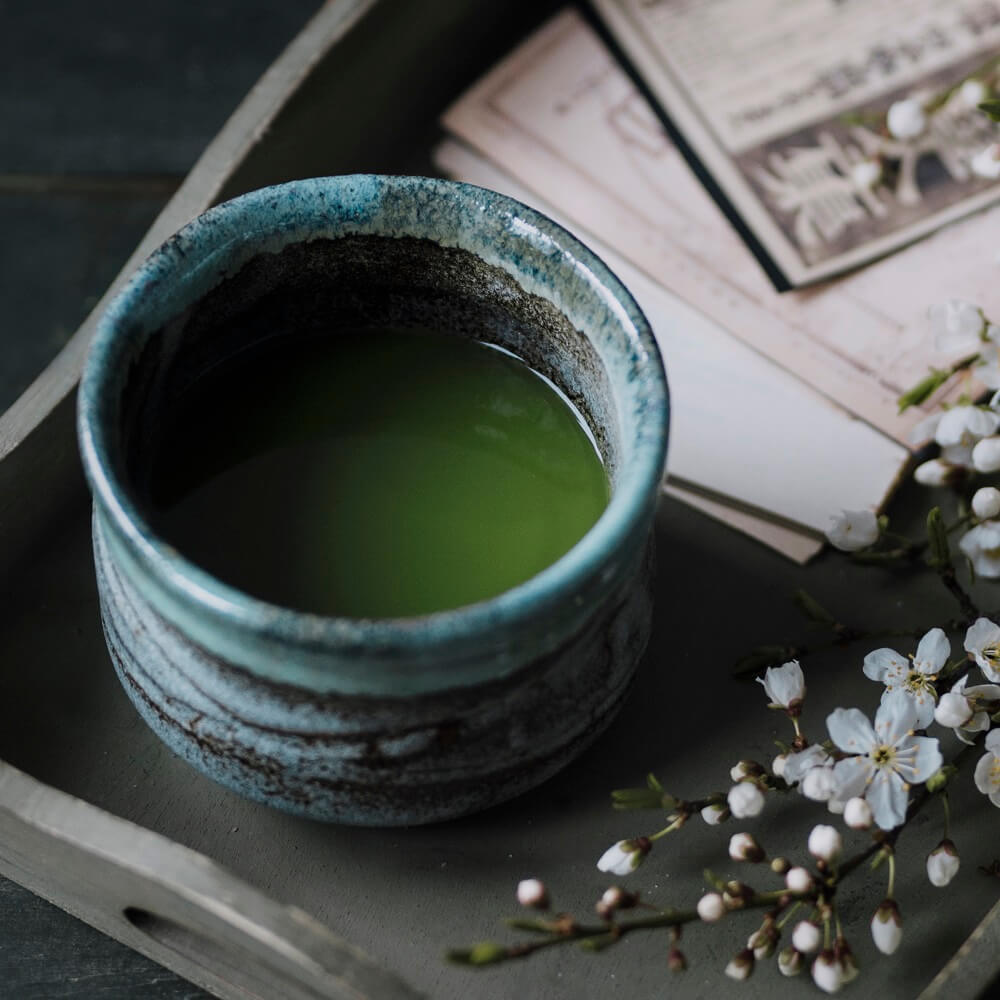 | | |
| --- | --- |
| | The traditional way to prepare matcha comes from the Japanese Tea Ceremony. It involves using a matcha bowl, a bamboo whisk- chasen and a bamboo spoon- chashaku. Place 2 chashaku spoons of matcha (1,5g) in a matcha bowl and pour 100ml of hot water (80 °C). Chasen in hand, vigorously whisk your matcha from the wrist in m-shaped, not circular, motion. In about 20 seconds your bowl should be filled with a perfect jade-green foam. You can add more water now if you like your matcha to be less strong. |
Watch how Hitomi Saito, cofounder of Moya Matcha, prepares perfect matcha.