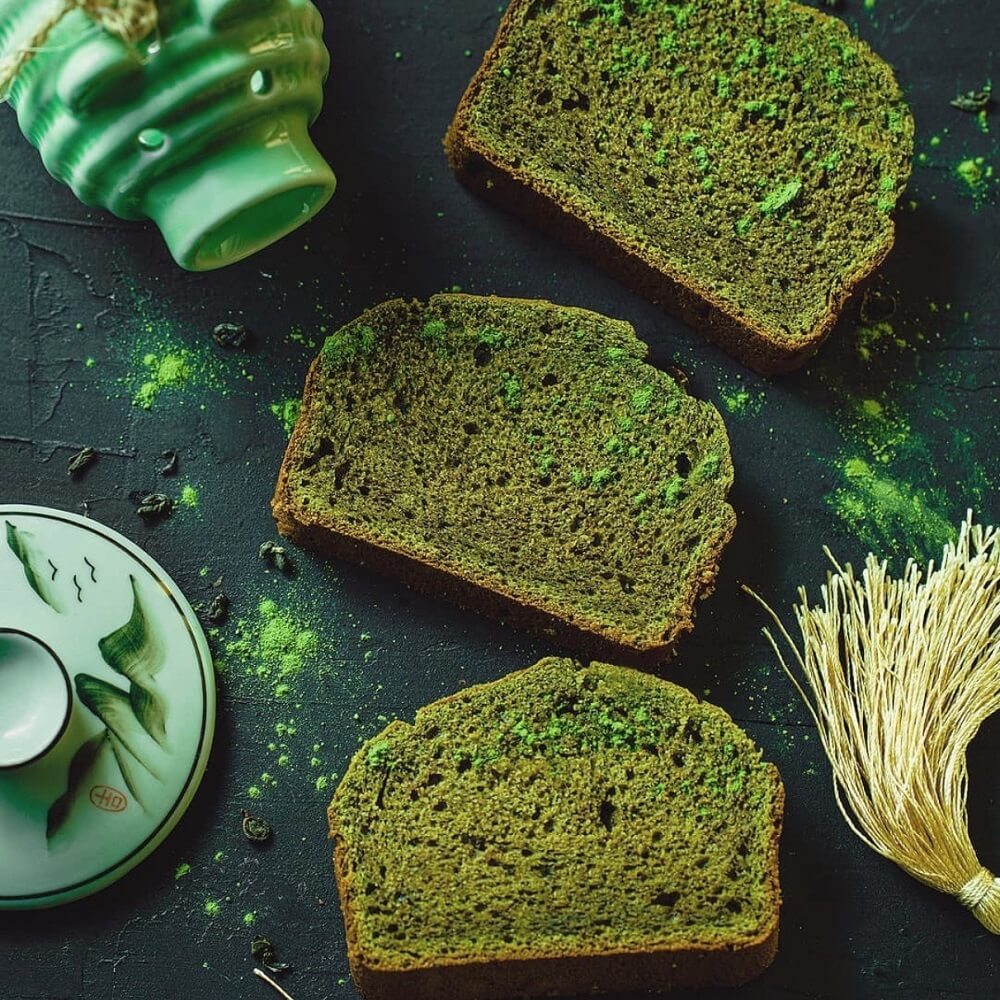 Ingredients for banana bread with matcha:
2 big eggs or 3 small
1 cup wheat flour
2/3 cup confectioner's sugar
1/2 cup melted butter
1 tablespoon Moya Matcha Daily
1/2 teaspoon baking powder
2 bananas
a pinch of salt
Recipe for banana bread:
Put melted butter in a bowl and mix with the spoon, slowly adding sugar and eggs.
Sift flour and add it to the bowl. The next step is adding matcha and baking powder.
Mash one banana and add it to the bowl. Mix ingredients together.
Put dough in the form. Cut banana along in the half and put on the top of the dough.
Bake for 50 minutes in 180 C.
Let the banana bread cool down and eat with the big smile on your face.